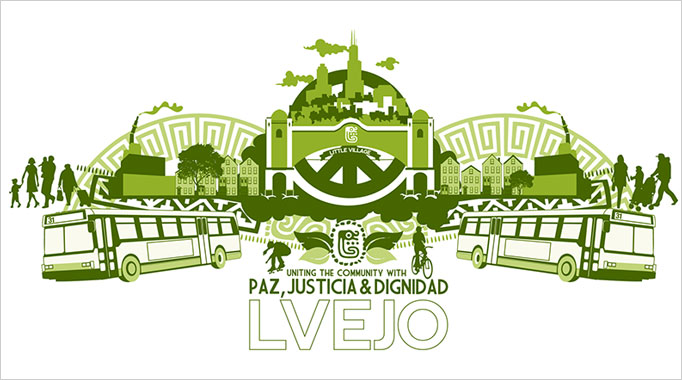 In August of 2014 LVEJO completed the first strategic plan in the organization's twenty year history. This five year strategic plan introduces exciting campaigns and organizational goals related to LVEJO's groundbreaking initiative – the Little Village Environmental Justice 2020 Plan.
Faced with powerful economic forces and climate change, frontline neighborhoods such as Little Village increasingly require community led plans and efforts that strengthen the resiliency of the community. Considering histories of industrialization and environmental racism in the area, LVEJO will ensure that the EJ2020 Plan holistically addresses environmental justice concerns that exist in Little Village.
Building upon LVEJO's successful Clean Power, Public Transit, and Park #553 campaigns, the EJ2020 Plan is crucial to building a healthy and sustainable Little Village that remains a home to immigrants and working-class Latinos in the City of Chicago.