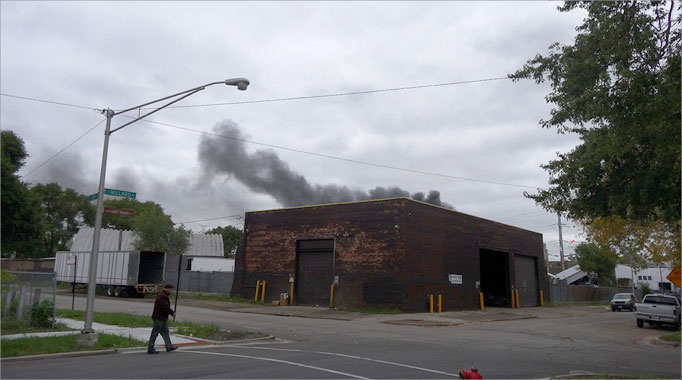 Take A Toxic Tour!
LVEJO believes our community is an important classroom to learn about environmental justice and local solutions to climate change.
Sites on the Toxic Tour include Semillas de Justicia Community Garden, 26th & Sacramento, Cook County Jail, the Collateral Channel, and more! Come and experience the brand new La Villita Park as well. It was open to the public in December of 2014.
Learn about the Struggle for Environmental Justice in Little Village
Take Students on an Interactive Tour and Promote Active Learning
Introduce Environmental Justice to your Family and Friends
Get Involved and Schedule a Toxic Tour Today!
Contact:
Karen Canales
Environmental Justice Education Coordinator/ Toxic Tour Guide
kcanales@lvejo.org
(773) 762-6991